Qualification & honor
---
The company's quality management system is established and implemented in accordance with iso9001:2015 quality management system requirements. Therefore, according to the quality management system requirements of the standard and the product quality requirements of customer / national standards, the company has formulated and implemented objective management, document control, design and development management, supplier selection, procurement, process control, quality inspection, nonconformity control, problem analysis and corrective measures, internal audit, measurement management Equipment management, after-sales technical service, customer complaint handling and other quality management systems for the whole cycle of products from supplier selection, material procurement, production and manufacturing, after-sales service and so on.
The company has obtained the third-party certification certificate of iso9001:2015 quality management system.
At present, in order to further improve the reliability and quality of products, shorten the delivery time, improve customer satisfaction, and realize the enterprise vision that the core products bucket elevator, ceramic wallboard formwork erection production line have become the industry benchmark, the company is carrying out systematic management and manufacturing reform based on the five tool manuals of the automotive industry and ISO / TS16949 automotive industry quality management system standards.
According to the manufacturing process flow of each specific product, the company has established and implemented the control plan for the whole process from material entering the factory to product leaving the factory.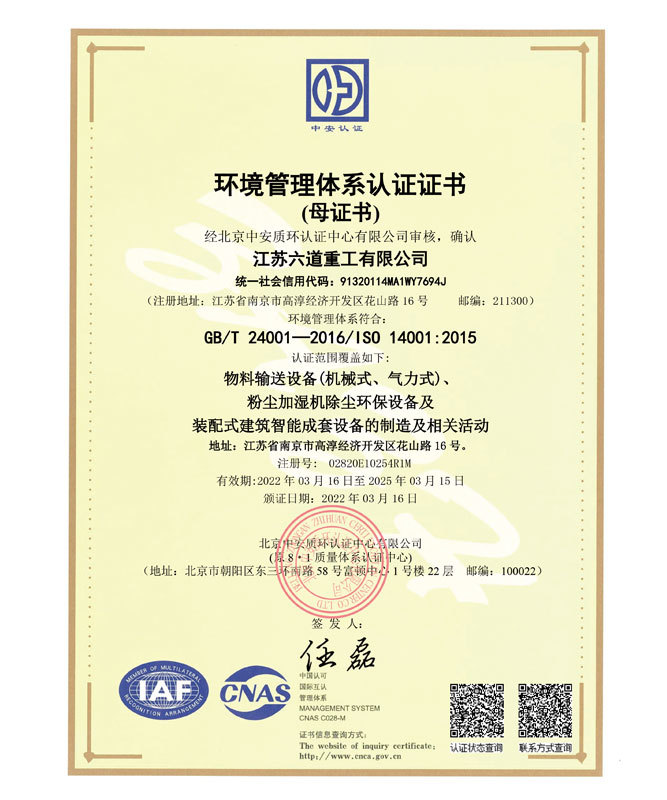 Environmental management system certificate
2022 liudao heavy industry high tech enterprise certificate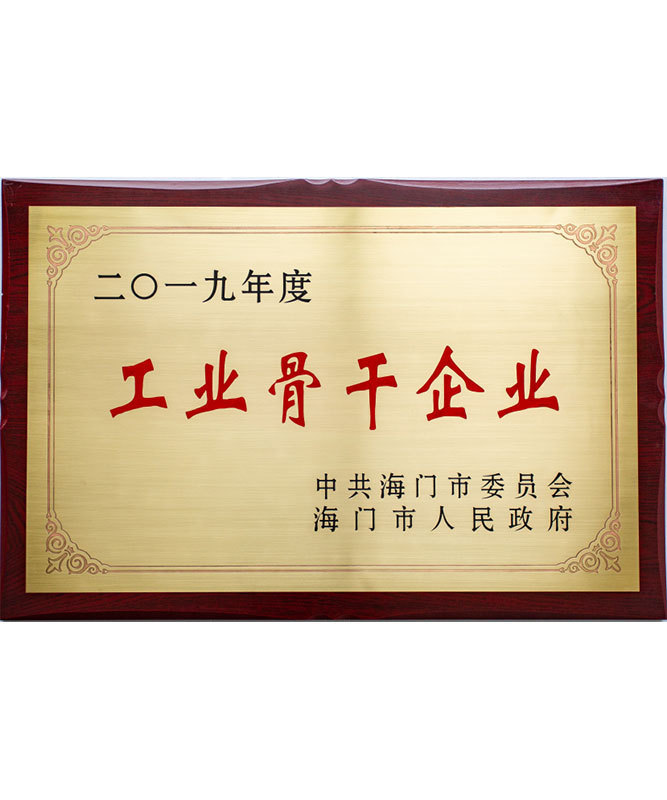 Key industrial enterprises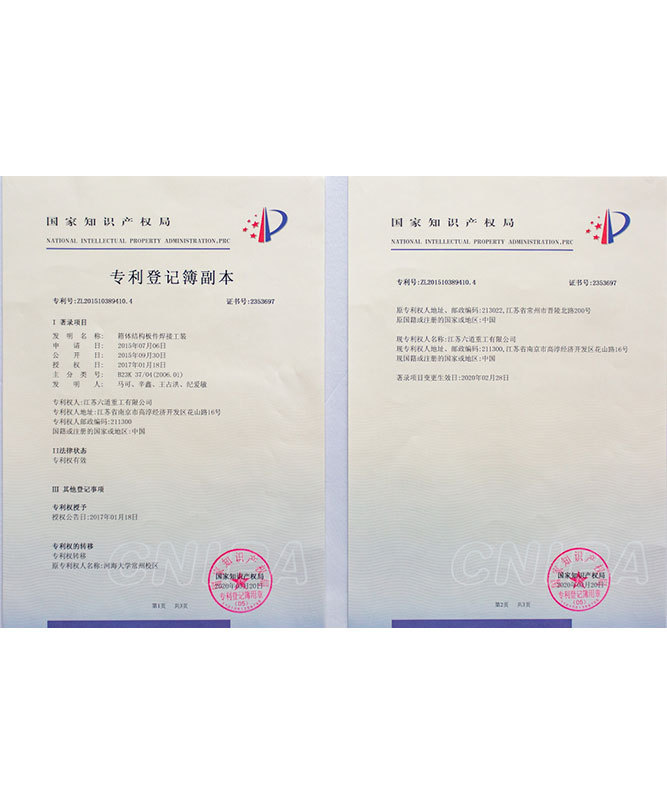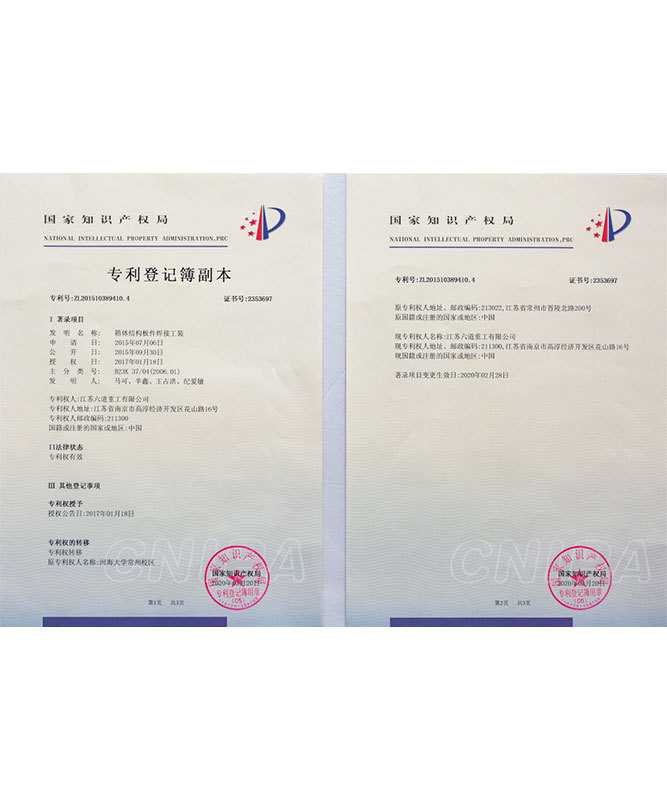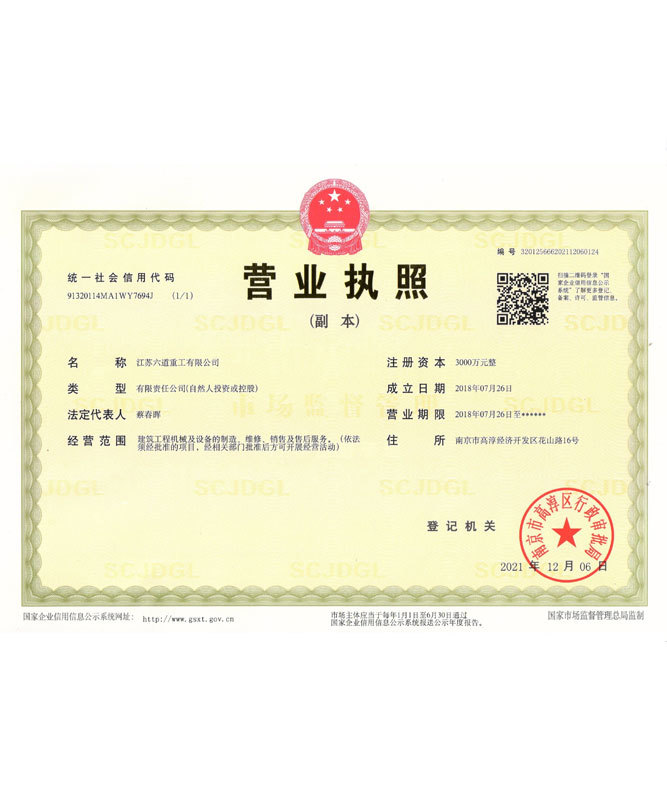 Liudao heavy industry business license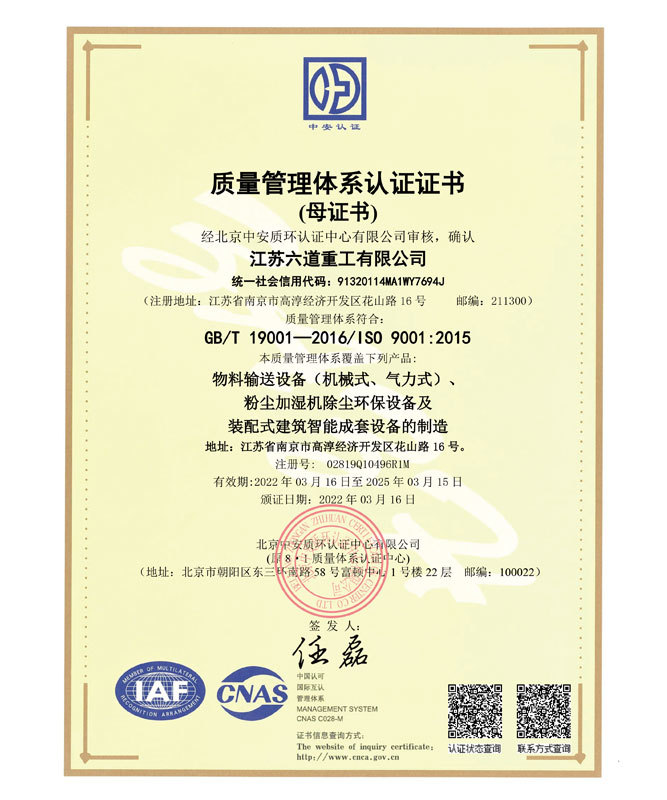 Quality management system certification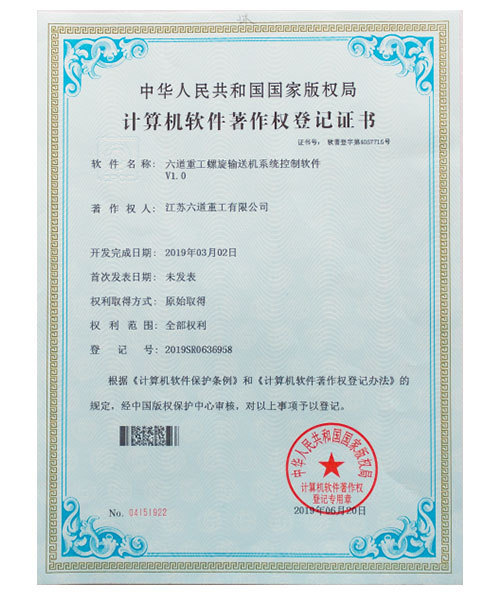 Computer software copyright registration certificate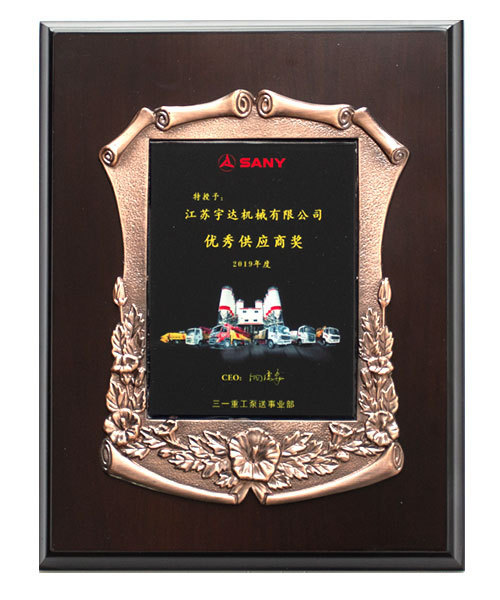 Sany group Excellent Supplier Award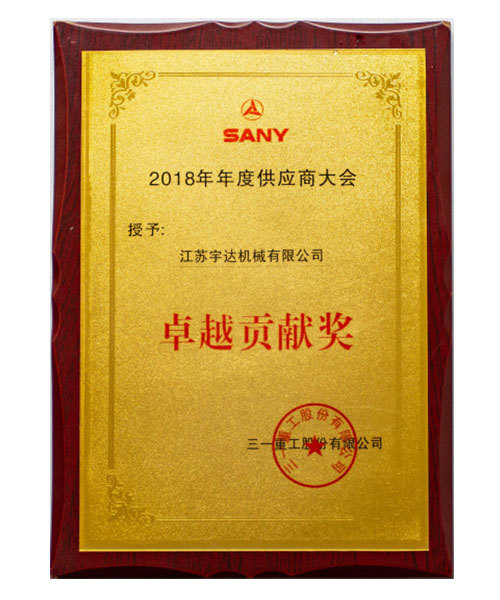 Outstanding contribution award

Jiangsu liudao Heavy Industry Co., Ltd
Office address: room 901-903, block L, Zhengda Himalaya, Yuhuatai District, Nanjing, Jiangsu Province
Factory address: No. 16, Huashan Road, Gaochun Economic Development Zone, Nanjing
---
---